Alrighty then, new venture! #TalkbackTuesday is an idea for blogs wherein I feature people and interview them. It's a way for me to feature cool and interesting people. It is always inspirational to get a small view of the life of another person and realize it is just as complex and confusing and large as your own.
This week's interview is text-only. I might feature alternate media interviews in the future. For this week, I spoke to Somdatta Roychowdhuri, a friend and all-cool woman from Kolkata. See below.
Note: Minor, grammatical edits have been made in the answers (unindicated).
Q1. How's the new year going? While we're still in the honeymoon period of the year, I'll ask – what changes do you want to bring to your life this year?
It's fine really. I wasn't expecting a "woah it's 2016!" moment, to be honest. I had a mellow NYE with chinese takeout and a blanket fort, like I wanted, so  that was a great night. I'm not gonna lie though, this year is the big one – lots of decisions – that I may or may not have been putting off. <insert shifty eyes>
"I can't believe I'm actually asking for bills and taxes and the 'aaj bai nahi aayi' life, but that's how much I want it."
First things first, I want to shake off this absurd mantle of responsibilities I seem to have picked up and for once give myself the freedom of choice. The  freedom to decide from options that I put in front of myself and not ones that were imposed on me. I want to leave. I want to meet new people, eat new food,  see new sights and all that wanderlust crap. I want to find myself, outside the dome of protection that my parents have dedicated their lives to building.
The changes I'm talking about will require a level of responsibility I have to get used to but it's a lesson I'm willing to learn. I can't believe I'm actually asking for bills and taxes and the 'aaj bai nahi aayi' life, but that's how much I want it.
Also a romantic-something would be nice. Preferably with someone who isn't already involved. Are you listening, absurd baby with arrows?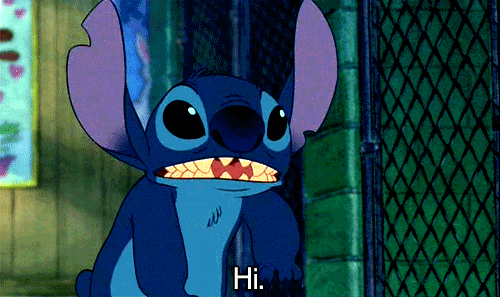 Q2. What's the most impactful memory you have of 2015? What would you say is the most significant thing to affect you last year?
I should probably say my brother's wedding, but I think I'm going to leave that one for him. I was just there, hanging out in sarees and make up and hoping to never have one of my own. So what made 2015 great or even… kind of okay?
I think I'd say the latter part of the year, when after months of badgering myself, I finally joined the gym and got a grip on my physical and emotional health. I was fresh off having cut out some toxic people(or that's what the internet memes call them) and was already feeling better and the exercise did me a world of good. I'm talking to people more, going out more, reading more and just not being the lifeless being curled up in a ball on the bed anymore. And that's progress, right there.
If you do need a specific memory to tie all this in, you could use my solo week in Gurgaon in June. I've always maintained, I'm at my best while travelling and Gurgaon was no exception. It was a welcome break and was the setting for the epiphanies that dictated the rest of my year(ref: above). I look forward to being left to my devices in an unknown city again. Soon-ish would be nice.
Q3. Do you make resolutions? How successful are you at keeping them? Any success stories to share?
"The most important goal is to not lose my shit."
I don't make resolutions. I like the concept, but they're not for me. Currently I'm focussing all my energy into taking 2016, one month at a time. January is going to be hell but it will also be a turning point. By the end of January I'll be on the path to creating my own options and come April, I'll be choosing from them.
My goals are distributed all over the year, so far I have things chalked out till May, and so far the most important goal on every month's proverbial To-Do List is to not lose my shit.
Success stories from 2015? The way I see it 2015 was a mixed year, there were several significant failures on the substance abuse front and giant leaps of success on the depression and fitness front, and even though it sounds like the two correlate, they don't. Different points of the year, far apart. Faaaaaaaar apart.
Despite my mistakes or 'errors of judgement' as my friend calls them, I'm glad 2015 panned out the way it did. It felt a lot like growing up.
Q4. What can we expect from Somdatta Roychowdhuri this year? Am I pressuring you too much? Does that make you anxious?
No pressure. Though there's no coffee in my system… would you like me to brew a cup and take this questionnaire again? I'm gonna keep this one short: I'm packing a bag, just not sure if it's for my dream job or dream institute, yet. Either way it promises to be the best time ever.
Q5. Got anything to shill or promote? I'll link to it in the blog.
You could link the blog though I'm famously lazy on it [Edit: Somdatta's Blog].
You can also link this, latest work and all: [Edit: Embedded below]
Thank you for reading! If you like this format, leave a comment below telling me about it. If you'd like for someone to be interviewed, let me know below and I'll get in touch for a future #TalkbackTuesday.